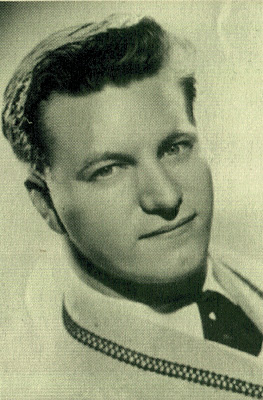 Roger Schenzel (Robin Lee) was born in 1932 in Merrill, WI. "Pretty Patti" was "Robin Lee and the Lavenders" first big hit. It was recorded in Minneapolis, MN. during the summer of 1960 and released on the CIRCLE DOT Label.

The original name for "Pretty Patti" was "Pretty Baby". Country music star Dave Dudley happened to be at the studio at the time. This was prior to his "Six Days On The Road" hit. Dave suggested changing the title using a female name, such as "Patti" instead of "Baby".

Prior to "Robin Lee and the Lavenders", the group began in 1957 using the name "The Accents" and using drummer Bobby Oshonski for occasional Rock & Roll gigs. By 1959 they were playing more Rock & Roll dates so they added Bobby Oestreict as permanent drummer. After adding Oestreict to the group, Roger Schenzel changed his name to Robin Lee. The group name was changed to "The Lavenders". From then on, they were known as "Robin Lee and the Lavenders". The band traveled the nightclub circuit throughout the Midwest.

"Pretty Patti" was written by Roger Schenzel. "Robin Lee and the Lavenders" consisted of Roger Schenzel (Robin Lee) - Rhythm guitarist, Rod Means - Bass guitarist, Terry Christian – Lead guitarist, and Bobby Oestreict - Drummer. The group was noted for their vocal talents. Vocals were shared between Roger Schenzel, Rod Means, and Terry Christian with Roger Schenzel as primary vocalist.

Their continued success attracted the attention of songwriter/producer Buck Ram, manager of The Platters. He was initially interested in Roger Schenzel's "Bye And Bye". Ram signed Schenzel and Means to songwriting contracts and set up a recording session in Nashville. Half the songs recorded were Schenzel and Means songs. After hearing the session takes, Ram selected "Gamblin' Man" and "Angel With A Broken Wing" as the first single to be released on the Reprise Records label. "Dream Drifter" and "If That's For Me" were picked for their second single release. Grady Martin and Jerry Kennedy played guitar. Hargus "Pig" Robbins was on keybords, along with The Jordanaires and "Margie Singelton" doing backup vocals.

An album was put together from those Nashville sessions titled "Robin Lee": "The Way Country Music Should Be Sung" Or "Robin Lee Sings Country Music" on the Strand label out of N.Y.

While on the road in 1963, "Aw Shucks" and "Down By The Sea" were recorded on the CUCA Record label, with Rod Means doing the lead vocal on "Down By The Sea".

To hear "Pretty Patti", go to:

https://www.youtube.com/watch?v=JZ98VtE-NTE

To hear "Angel With a Broken Wing", go to:


https://www.youtube.com/watch?v=9YvxoF0fXs0This portion of my site is dedicated to Singer/Songwriter Robin Lee. Here, I will provide information about vinyl and other recordings issued by his primary Record Companies both domestic and foreign.
To view an additional page under this page, place cursor on "Home: Robin Lee" above. An additional page title will drop down. Move your cursor over it and click to select and view it.

The information contained and presented in this portion of my Website has been gathered by me over more than 30 years as I have attempted to increase my knowledge of Robin Lee and to collect his various recordings.
Some information has been obtained from Guidebooks dedicated to vinyl recordings, but they were found to be very limited in scope.

I have attempted to be as accurate as possible in interpreting, assembling and entering information into my various spreadsheets as I considered, at that time, I was doing this strictly for my own benefit.

After some time, I realized that the information I had collected and assembled might be of interest to others and therefore determined to include it in my Website.

I must caution that I cannot guarantee the absolute accuracy of any of the information I have gathered and assembled. I have not seen or handled copies of some of the very scarce and collectible records in the lists I have published on this site. Information provided has been gleaned from descriptions and comments of others and I cannot vouch for the accuracy of that information. I only seek to report what I have seen.

In the case of this portion of my website, I decided to include for interested parties all of the "sales" information I have gathered on the large number of eBay auctions that I have monitored over the years. When it comes to Auction results, the information I have gathered and have provided for you is taken from the Internet after the auction is complete. I, of course, would have no knowledge of whether the parties completed the sale or not. I wouldn't know if either party complained or requested or received any consideration if they were unhappy with the transaction in any way.

If this information is of interest to you, please consult the sub-page under "Home" for the key to my abbreviations and, if necessary, for some general guidance to Record Grading.

In addition to recordings by Robin Lee, I also collect Sun Label related records, the recordings of Roy Orbison, the recordings of Stan Freberg, "Flexi" discs on, for example, the "Americom" or "Hip Pocket" labels, and the 8 LPs and 24 EPs that are part of the "Boyfriend/Girlfriend - Petty Girl" series from Decca. I have devoted portions of this website to each of those areas of interest.
If you have any comments, corrections, additions, or constructive criticism to offer, please email me at Vynilphreak@gmail.com. All information submitted in a kindly spirit is welcome. In any event, I would like to hear from you so I may get some idea of the type of audience this site is appealing to.